Mi5 first meeting: now we officially start!
At los Andes University on wednesday, September 27th, the first meeting between Mi5 teams was held. The goal was to show the teams' progress and to find advice among the various attendees. At the meeting there were approximately 40 people among students, professors and representatives of the companies involved in the challenges. It is worth saying, that there were many more people than in the kick off metting, denoting encouragement and commitment in all teams.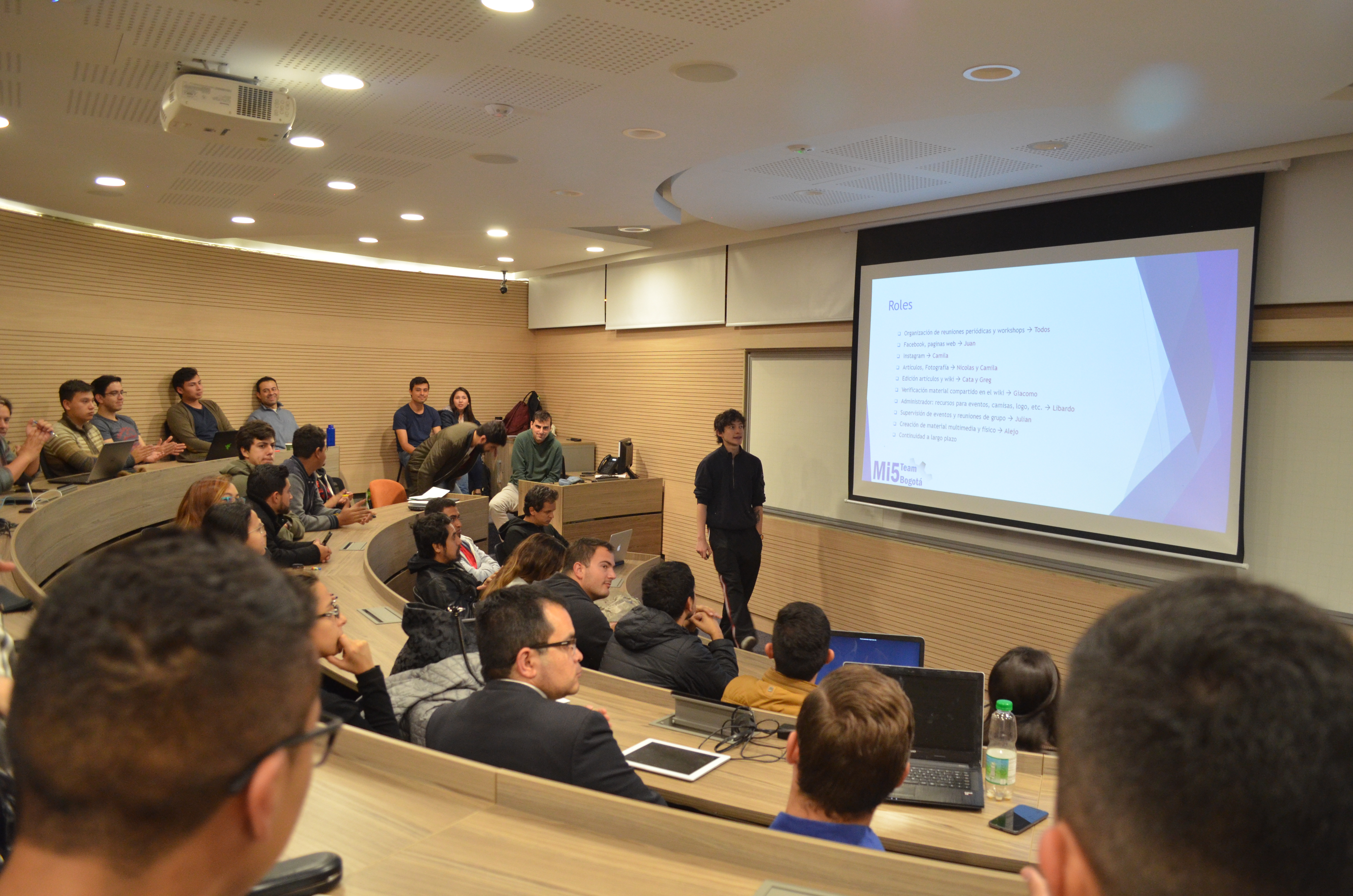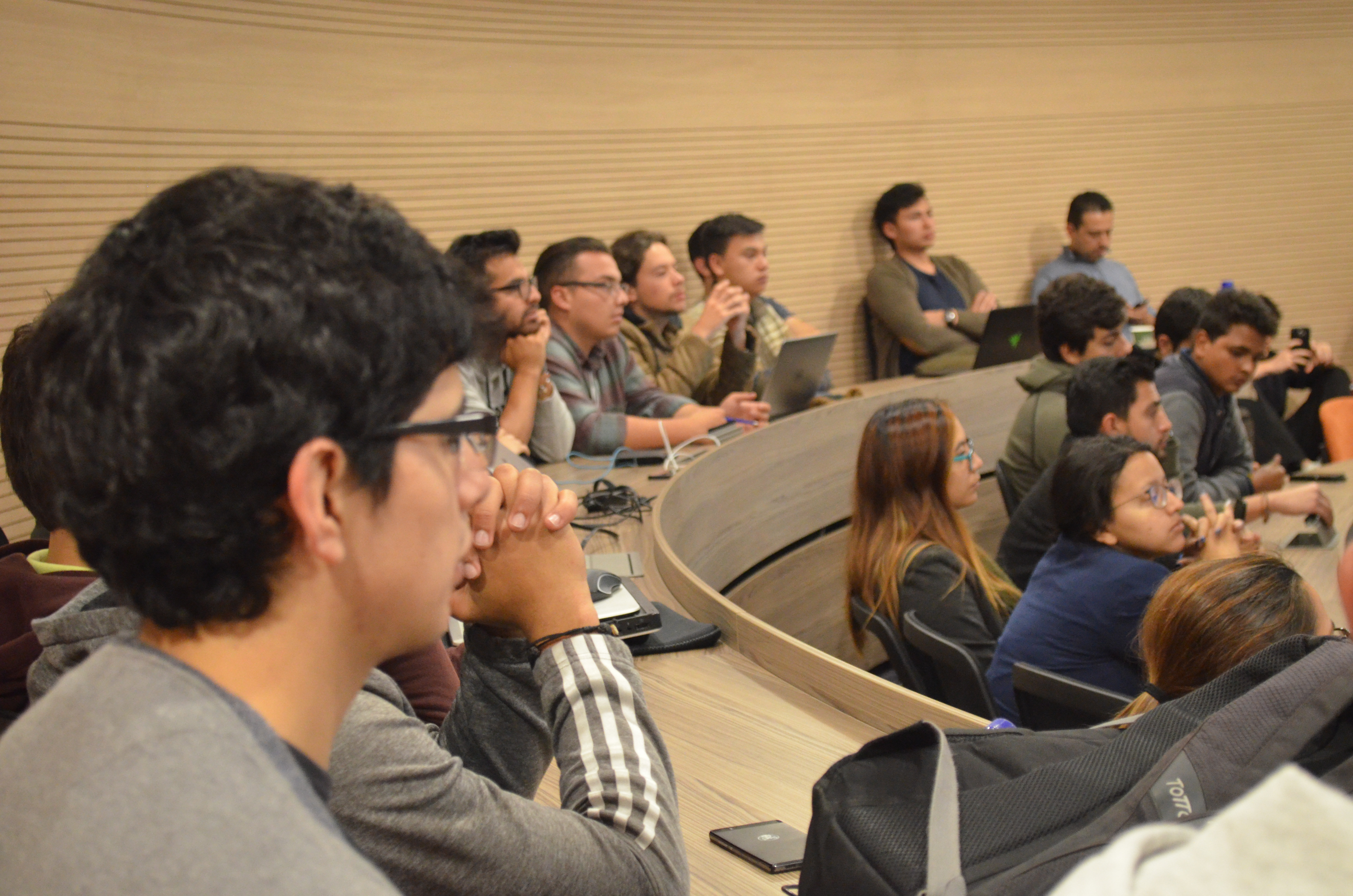 The meeting began with a presentation of the Mi5 Group, its rules and its mission, as well as the statistics corresponding to the conformation of Mi5 Bogotá. Subsequently, the presentation of the members of the organization team was carried out, and then the members of each one of the challenges presented their projects, showing progress and with a clear willingness to be helped by the other groups. The challenges presented were those of Café, Xenital, Win2Sol, Grou, Gmas and Regadío teams. This part of the agenda was the one that took most time, because of the constant questions and interventions of the attendees to their colleagues. Next, the technological tools used by the Mi5 group were explained: Google Groups, Life 4.0, Facebook and Wiki.
To conclude, and because the meeting had already passed the stipulated time, two short interventions were made. The first was the launch of the "logo challenge" consisting of an internal contest (within members of Mi5 Bogotá) to create our own logo of Mi5 Bogotá in relation to the objectives and pillars of the organization, and having in mind that the focus in Colombia is on agriculture. The pillars of Mi5 are, on one hand, reducing the gap between university and enterprises, preparing the digital revolution, and creating a global network; and on the other hand, the 5 'i's' of Mi5: innovative, interdisciplinary, international, incremental, iterative. The last intervention was given by Giacomo Barbieri who presented a summary of the first CGIAR annual convention, a big data conference based on agriculture. Giacomo presented information useful and interesting for Mi5. The meeting ended with an invitation to all those attending to come to future meetings of Mi5 and to use the spaces and tools at their disposal to improve their projects as a whole.
You can download the presentation of the September meeting on the Wiki page.